Protecting and preserving fine art
Pauli Conservation Frames is based in London yet known throughout the art world for the precision, care and quality of its work.
We are honoured to work with a select list of artists, blue chip galleries and auction houses as well as numerous private collectors – offering each of our clients a fully bespoke conservation framing service.
Bespoke frames, all made to order
When taking on a new commission, we review and discuss the artwork with you to fully understand your requirements. We also give consideration to the environment that the finished piece will be displayed in as this often informs our approach, especially choice of glazing.
All our frames are made to order in-house and at our secure London workshop.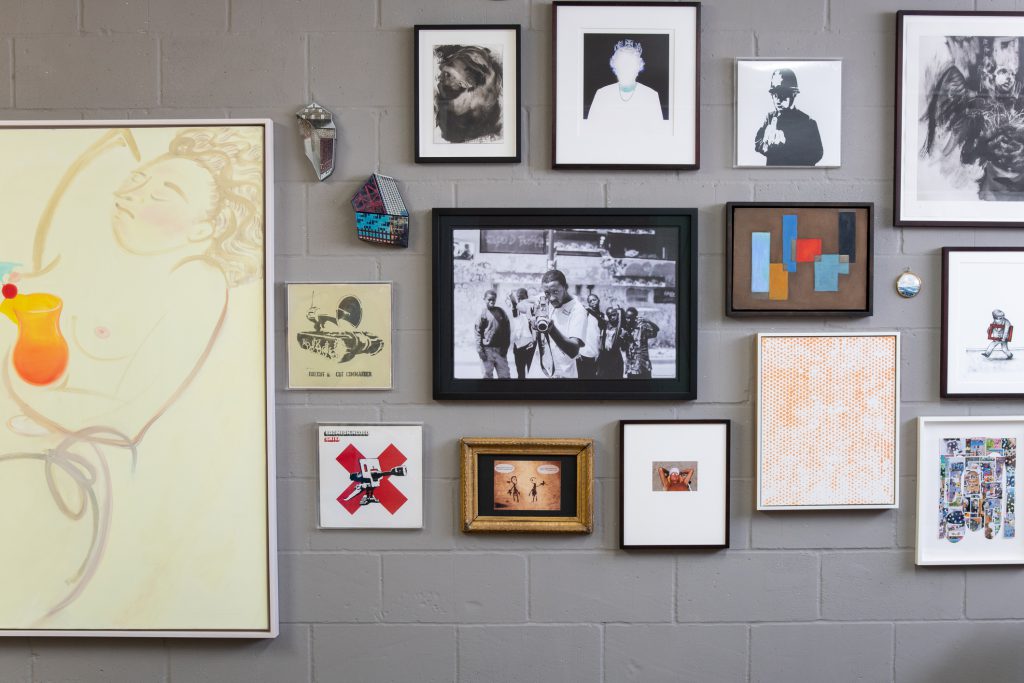 As serious about our craft as we are about art
At Pauli Frames, we work hard to protect and enhance your artwork with the best quality materials and methods that ensure we meet museum standards and conservation grade.  We carefully select timber from sustainable sources; the methods of housing artwork we use are fully reversible.  Glazing ranges from (but no lower than) UV filtered glass right through to museum grade non-reflective acrylic.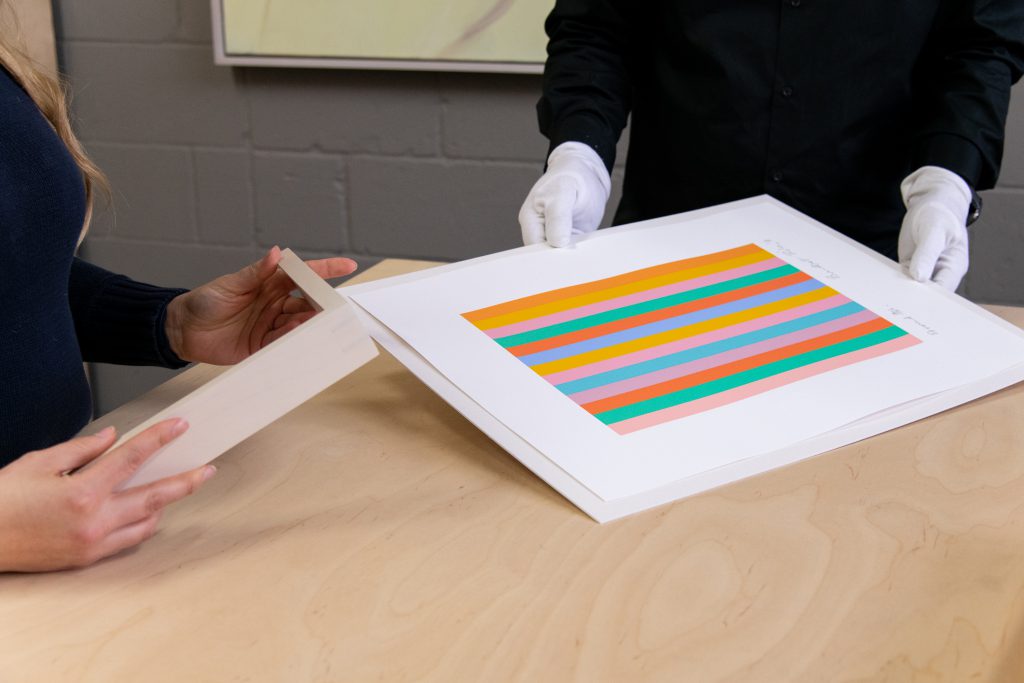 Iconic frames, seamless joins
Our popular, iconic frames are often recognised for their perfectly smooth finish and seamless joints – although we are equally happy to show off with more jazzy finishes,  a lacquer for those after a natural wood finish, or even acrylic only frames.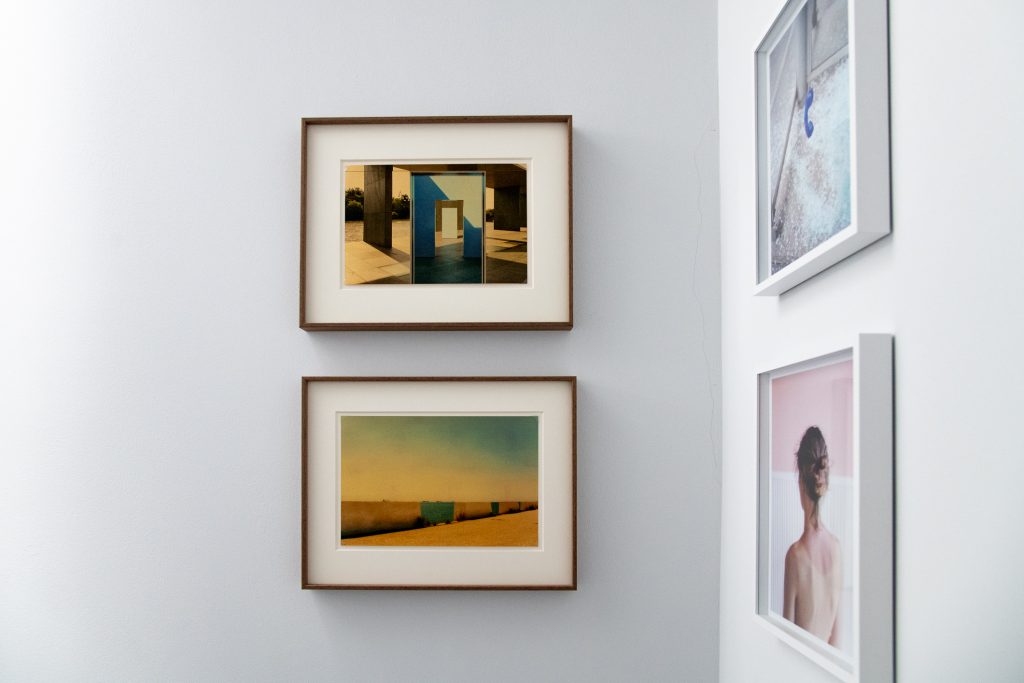 Trusted for quality and care
Founded twenty years ago by Ricardo Pauli, we pride ourselves on our reputation for trust and discretion.
Our work is complete when we have placed a conservation label on the back of the frame giving your artwork a complete record of its journey through our studios. We also sign off branding our Pauli logo on the reverse – a permanent mark of quality assurance.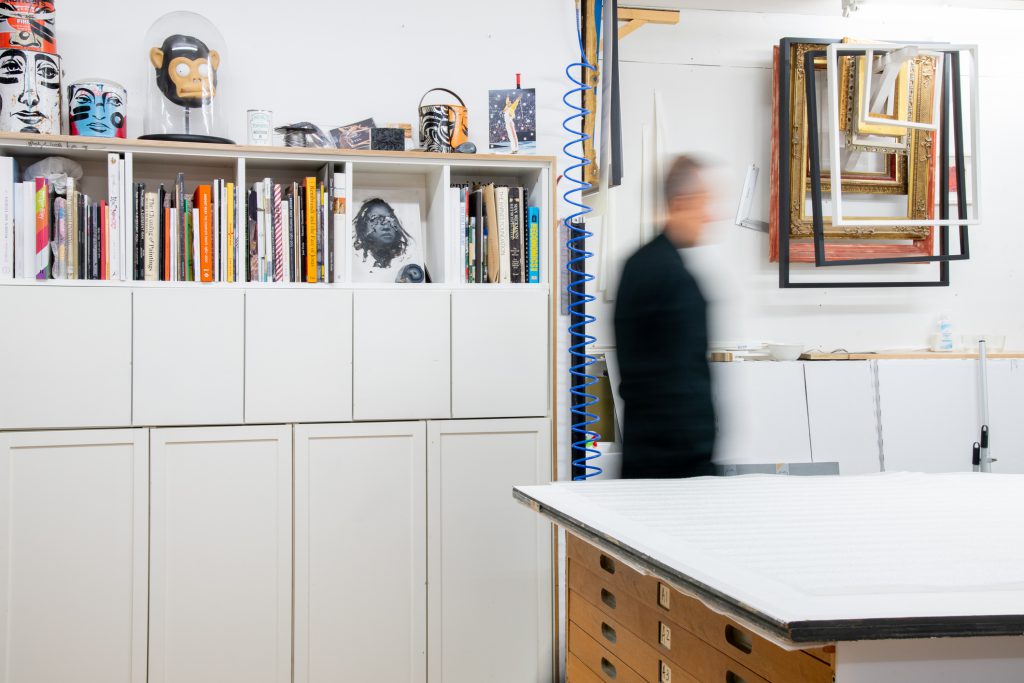 Book a consultation today and a member of our expert team will be in touch to discuss your requirements